Jan 06, 2023 – Singapore-based biotech start-up Axcynsis Therapeutics opens office and research facility in Shanghai China, laying the foundation for its next milestone. The approximately 470 square meters facility is located at Simbay Park.
"This overseas expansion in China is not only an important step for the company, but also allow us to leverage innovation in both sites." said Dr. Zou Bin, founder and CEO of Axcynsis Therapeutics.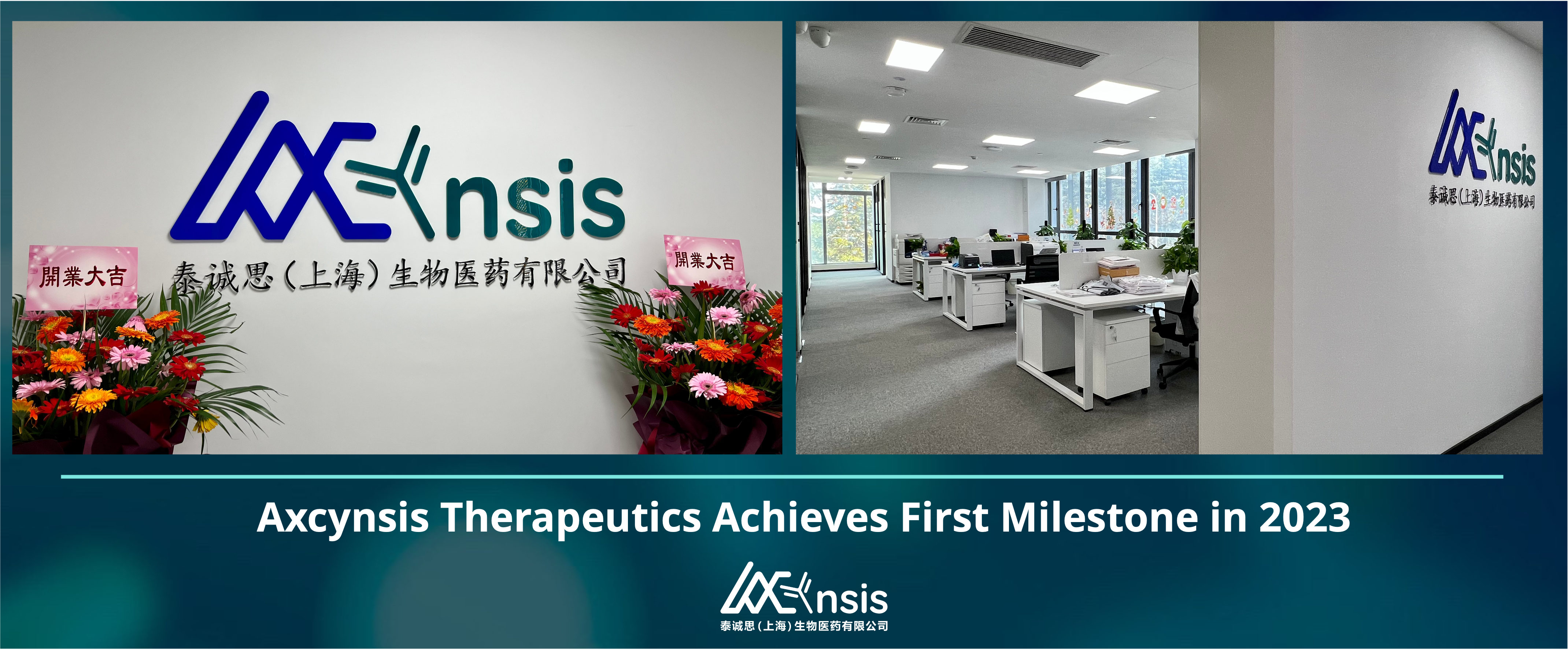 ###
 
About Axcynsis Therapeutics Pte. Ltd.
Axcynsis Therapeutics Pte. Ltd. is a platform-based biotechnology company focusing on the development of Antibody-X Conjugate (AXC) therapies to revolutionise cancer treatments. Leveraging on proprietary technologies, we are developing a robust pipeline of AXC candidates with the potential to address unmet medical needs for new treatment options.
For all media queries, please contact:
Chun Tao
Senior Director of Operations
T: +86 138 6216 2677
E: chun.tao@axcynsis.com