May 02, 2023- Singapore Biotech Axcynsis Therapeutics Strengthens Scientific Team In Its Development Of Antibody Drug Conjugates for Cancer Therapeutics
Axcynsis Therapeutics is thrilled to announce the appointment of Professor Kyriacos Costa Nicolaou to its Scientific Advisory Board (SAB). This move follows the recent appointment of Professor Paul Herrling to its SAB, with both appointments further strengthening the company's scientific capabilities in its development of Antibody Drug Conjugates (ADCs) for cancer treatment.
Professor Nicolaou is a world-renowned chemist in total synthesis of natural products, whose scientific work has been recognized by his numerous internationally-acclaimed awards, such as – the Max Tishler Lecture Prize, Harvard University (2000); the Paul Karrer Gold Medal, Universität Zürich (Switzerland, 2000), the Centenary Medal, Royal Society of Chemistry (U.K., 2000–2001), the Tetrahedron Prize for Creativity in Organic Chemistry (2002), the Aristeio Bodossaki Prize (Greece, 2004), the A.C. Cope Award, American Chemical Society (2005); the Chandler Medal, Columbia University (2008), the Benjamin Franklin Medal in Chemistry (2011), the Rolf Sammet Guest Professorship (Germany, 2014), the Wolf Prize (Israel, 2016) and many more.
Professor Nicolaou is the Harry C. & Olga K. Wiess Professor of Chemistry at Rice University in Houston, focusing his recent research on cytotoxic molecules for ADCs. Prior to this, Professor Nicolaou was Distinguished Professor of Chemistry at University of California San Diego and Aline W. & L.S Skaggs Professor of Chemical Biology at The Scripps Research Institute, and in 2005 headed the Chemical Synthesis Laboratory at A*STAR (CSL@A*STAR) in Singapore.
"As his first post-doc fellow at CSL@A*STAR in Singapore, I am honoured to have the opportunity to work with Professor Nicolaou again at Axcynsis. I am sure Professor Nicolaou will help the company achieve its goal to be a leading biotech company" said Dr Zou, Founder and CEO of Axcynsis.
"I am delighted to work with my ex-student Dr Zou Bin at Axcynsis in Singapore," said Professor Nicolaou, "Axcynsis is developing multiple technologies to advance ADC therapies, and I am excited at the prospect of contributing to the company's success".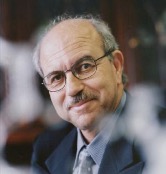 ###
About Axcynsis Therapeutics Pte. Ltd.
Axcynsis Therapeutics Pte. Ltd. is a platform-based biotechnology company focusing on the development of Antibody Drug Conjugates (ADCs) to revolutionise cancer treatments. The Singapore biotech start-up leverages on proprietary technologies in its development of a robust pipeline of ADC candidates to address unmet medical needs for cancer treatment.
For all media queries, please contact:
contactus@axcynsis.com