Sep 1, 2022 – Singapore-based biotech start-up, Axcynsis Therapeutics, achieves its important milestone three months after its fund-raising announcement. Located at Singapore's biotech hub, The Science Park 2, Axcynsis opens its first office and research facility spanning approximately 4000 square feet.
"Our Biology, Chemistry and Bioconjugation laboratories, furnished with state-of-the-art equipment for Antibody-X conjugate discovery, will lay the foundation for Axcynsis' innovation to further strengthen our discovery platforms." said Dr. Zou Bin, founder and CEO of Axcynsis Therapeutics.
Following this opening, Axcynsis Therapeutics looks to further expand the growing team to work towards its mission in developing the next generation Antibody-X conjugates.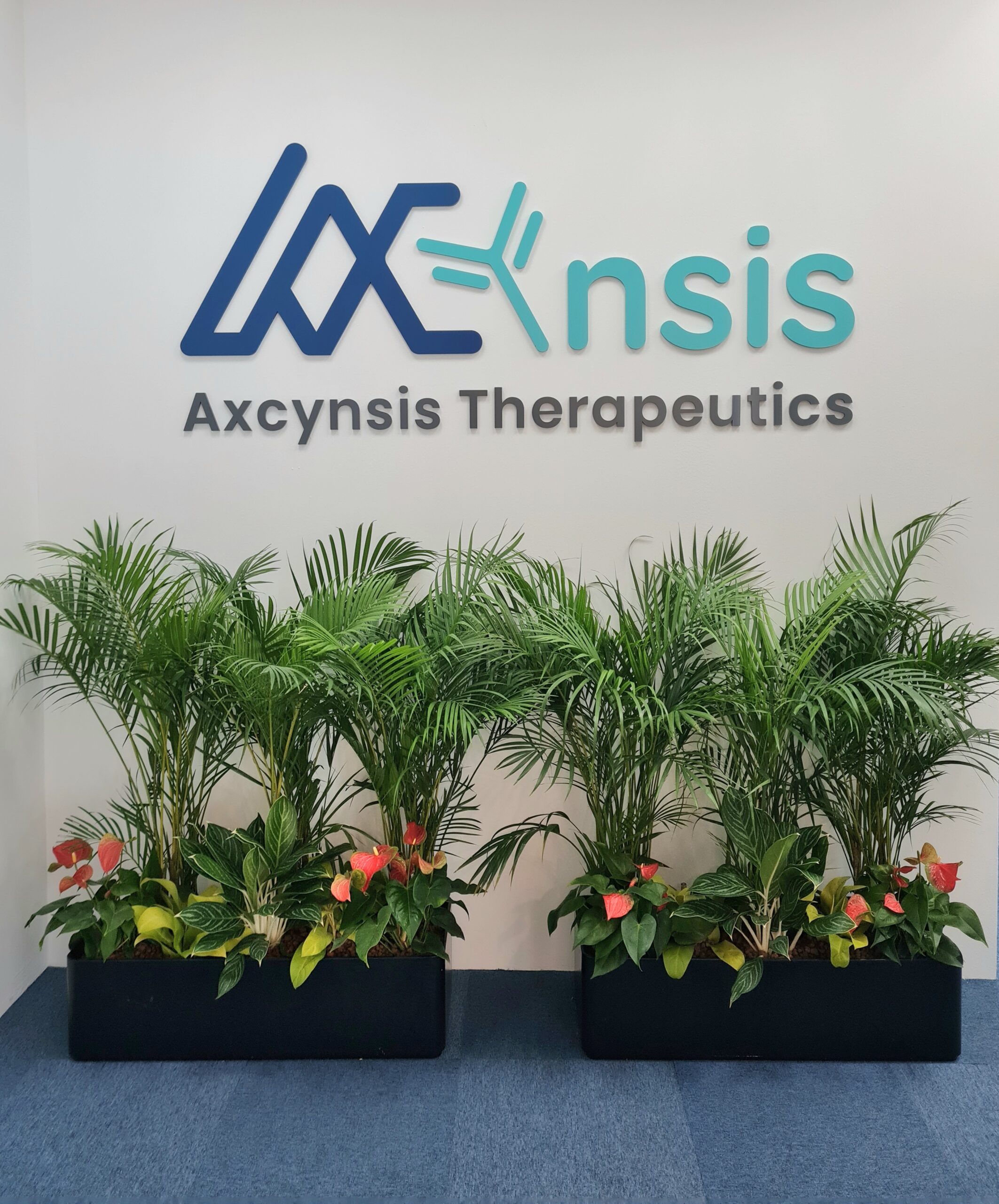 ###
 
About Axcynsis Therapeutics Pte. Ltd.
Axcynsis Therapeutics Pte. Ltd. is a platform-based biotechnology company focusing on the development of Antibody-X Conjugate (AXC) therapies to revolutionise cancer treatments. Leveraging on proprietary technologies, we are developing a robust pipeline of AXC candidates with the potential to address unmet medical needs for new treatment options.
For all media queries, please contact:
contactus@axcynsis.com